FAMILY LAW

The attorneys at Barnett & Leuty, PC, in Austin, Texas, are dedicated to representing and protecting the rights of children, individuals, and families in a full range of family law matters.
We provide transactional legal representation as well as litigation services. In addition, we encourage clients to use mediation to settle differences. We provide assistance with the following issues: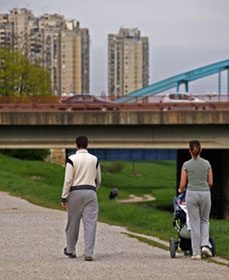 Divorce
Custody and Support
Decree Enforcement
Modification
Adoption
Prenuptial/Cohabitation Agreements
Annulment
Guardianship
Paternity
Name Changes
Postnuptial Agreements
Grandparents' Rights
Termination of Parental Rights
Adoption
Adoptions today can be very complicated. A childless couple can try to adopt a child using a local welfare-based service, a local private agency, or an international organization. Adoptions may occur after a re-marriage where the new spouse wants to legalize his or her relationship to the new spouse's child or children. Adoptions may also take place following the death of a family member or close friend whose minor child becomes part of another family. Our attorneys at Barnett & Leuty, PC, are prepared to help you with these and other issues, so that you can focus on your family.
Divorce
Divorce is one of the most difficult personal decisions you will ever make, especially if you have children. Divorce also involves business and legal questions that must be resolved, such as community property issues. Barnett & Leuty, PC, will help clarify the basic issues and give you the information you need throughout the process.
Child Support
Our experienced attorneys at Barnett & Leuty, PC, will help you become familiar with the laws and the rules for child support that apply to your particular situation, whether you are ending a marriage or are already divorced, have questions about paternity or are the parent paying support.
Custody and Visitation
In some cases, divorcing couples are able to agree on custody and visitation issues without the need for a court order. As certified mediators, attorney Jeff Barnett or Keith Leuty can help your family sort out the details. When an agreement cannot be reached, our experienced family law attorneys will provide legal representation in court.