WILLS, TRUSTS, ESTATE PLANNING AND PROBATE
Barnett & Leuty, P.C., will take care of your wills, trusts and estate planning needs. We provide professional, high-quality counseling and legal representation to our clients for their wills, trusts and estate planning needs. Our attorneys represent individuals in all aspects of estate planning, including the preparation of: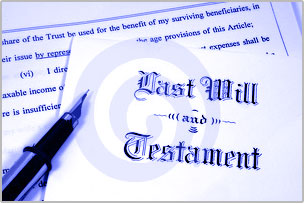 Wills
Medical Power of Attorney
General/Financial/Property Powers of Attorney
Physician's Directive (Living Will)
Revocable Living Trusts
Charitable Remainder Trusts
Irrevocable Life Insurance Trusts
Generation-Skipping Trusts
Crummey Trusts
QTIP Trusts
Guardianship
Family Limited Partnerships
Business Succession Planning
Barnett & Leuty, P.C., all sizes of estates, from extra-small to extra-large.
We work with our clients to make sure we minimize estate tax burdens to the extent possible. We develop individualized estate plans, looking at the estate tax ramifications. Our extensive background and experience with the estate tax laws always benefits our clients. Often, estate planning includes strategies to avoid probating an estate.
Our attorneys handle estate and probate administration services in addition to our wills, trusts and estate planning services.
Barnett & Leuty, P.C., will take care of your legal needs when a family member dies. We handle various probate proceedings ranging from simple probating of a decedent's will, to assisting with independent or dependent administration of an estate where there was no will, to determination of heirship and muniment of title proceedings. We understand that it is important to satisfy the objectives of the decedent as well as navigating the requirements of the state and federal government. This complex process is efficiently and competently handled by our lawyers throughout the probate process.
We have solid experience in probate litigation, will contests, guardianships, conservatorships and general probate matters. If probate is contested, we will make sure that your rights are represented in probate court. We assist with the transferring of assets from the decedent to his or her beneficiaries with either simple or complex estates.
The office of Barnett & Leuty, P.C., is in Austin, Texas.
Barnett & Leuty, P.C., is based in Austin, Texas, but serves clients in central Texas, and the Austin metro area. We also provide legal representation in the cities of Georgetown, Round Rock, Leander and Cedar Park, TX, and the counties of Travis and Williamson.